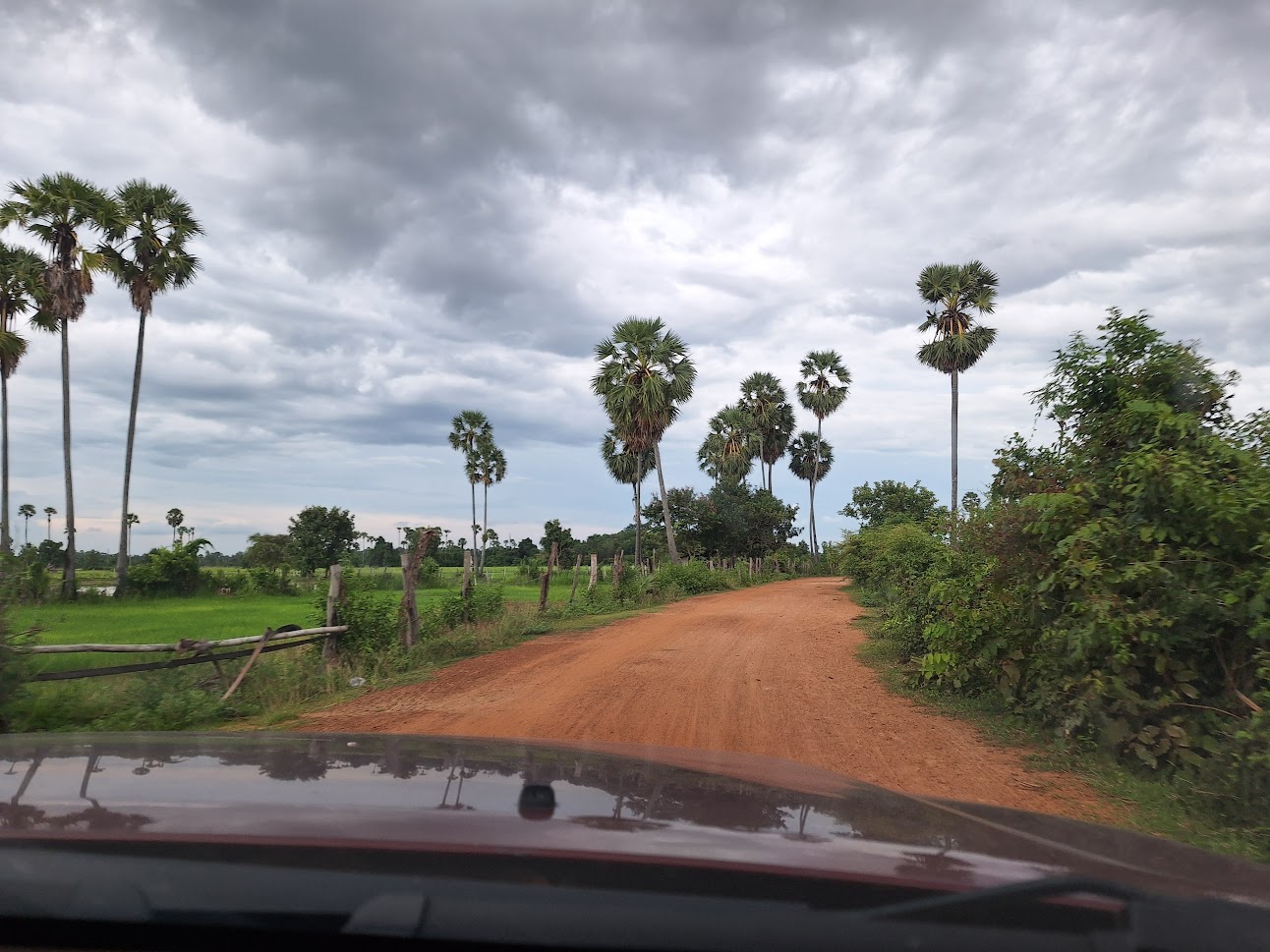 Acts 1:8
8 But you will receive power when the Holy Spirit comes on you; and you will be my witnesses in Jerusalem, and in all Judea and Samaria, and to the ends of the earth."
Cambodia, we're back!
Wow and Wow!!!  Time flies when you hit the ground running. It certainly has felt that way for our family since re-entry to Cambodia. After arriving in Phnom Penh at 1 am, we started the house hunt at 8 am the next morning.  We arrived with the hope of finding a house in 2 days and God provided.  After viewing 7 houses, we settled on a house that is in the same community as before, but one street over.  We are mostly unpacked but slowly still discovering the "joys" of what doesn't quite work and needs repair in the house and what actually works as it should. Everything from door handles that fall off, locking Josiah in the bedroom, to light switches that don't always work. It's also fun trying to remember which switches control which  lights in the house.  But we consider ourselves way beyond blessed to have found this house.  We are blessed with a few mango trees and a bountiful longan tree
It seems that with every house we rent in Cambodia, we have had water problems. This is our kitchen after being cleared of years of stuck gunk from the pipes... oh the smell
Our children are all back in School at Hope International school; Jadon (Gr. 11), Elisabeth (Gr. 9) & Josiah (Gr. 7). They are a little stressed as they feel a bit behind in the international school curriculum after being in Canada last year. We are grateful that they are blessed with great teachers who are helping them to catch up. The school is always looking for teachers so if God has placed it in your heart to teach at a Missionary Kid school, either long-term or for a short season, please get in touch with us.
Back to school for the kiddies at HOPE International School
It's been such a joy to reconnect with both IW's and locals over these past months. We are slowly trying to make our rounds to visit the different ministries and to meet up with key leaders. This past month we had a great time attending the year-end ceremonies at all 3 Campuses of our NewHope Elementary schools. It was such a touching moment to see the Director, Sitha, beaming with pride and joy as he showed me a picture of one grade 5 graduates when she just started at the school in grade 1. The majority of students who start at the schools will not graduate elementary school (Gr. 5), and even a smaller number will continue on to grade 6. We are encouraged that this number is growing. Please keep praying for these students and all the school staff.
A team from Vietnam also came to lead Summer Bible camps at the various churches.  It was a fun time of learning God's word through song, skits and games.  Our local leaders have a desire to be trained to be able to run their own Bible Camps in the future so please pray with us as we discuss ideas of training and developing leaders here in Cambodia. 
Year End Ceremony for one of the NewHope Schools
We praise God that as we have been connecting with leaders and church members, a common theme has arisen. They all recognize that we need to develop more leaders and focus on the younger generation in the churches. God has placed this same vision on the hearts of our IW team working with the Vietnamese in Cambodia. Please pray for our partnerships as we work with the Hope Church Committee towards plans to address some of these issues. Pray for us all to be willing to be humble, recognize our past mistakes and to dream big with God for whatever plans he desires to implement. Pray for the local leaders as many of them are very stretched between multiple ministries, family responsibilities and working to support their families.
Last but not least, this coming Friday, Sept 29, we have a city-wide outreach hosted by Nissi United from Vietnam.  Our team in Cambodia is excited to working alongside Nissi United to share about Jesus through music. This is such a great opportunity for believers to come together in worship but also for not-yet believers to come and hear the message of Jesus Christ. Please click on the video below to learn how to pray for this event.
 
In His Grace
 
David, Joyce, Jadon, Elisabeth and Josiah.
PRAYER REQUESTS:
Pray for Joyce as she continues to learn the Vietnamese language.

Pray for the upcoming worship and outreach event Friday September 29.

Pray for both Dave and Joyce as they meet with individuals and groups to partner on some key initiatives in the future.

Pray for the local leaders that we work with, that God will give us a common vision for the work in Cambodia.

Pray for the young leaders of the Vietnamese churches. Pray that they will find their place to serve within the churches.

Pray for the upcoming women's ministry committee retreat September 28-29